Sony DRE-2000 for ALTiVERB 7

P2P | 12.10.2017 | 407.10 MB

Digitally processed reverberation effects

With the advanced digital technology employed in the Sony DRE 2000, high-quality reverberation effects with a better signal-to-noise ratio, better frequency response and wider dynamic range can be added to incoming signals.

Reverberation not susceptible to external vibration
Unlike conventional mechanical reverberators, the Sony DRE 2000 is unaffected by external vibration or mechanical shock because all operations are performed electronically. Because of this, the Sony DRE 2000 can be installed almost anywhere.

Reverberation parameters easily programmed
The reverberation parameters which determine the reverberation characteristics are easily programmed with the parameter buttons on the supplied remote control unit.

Programs can be memorized
Up to 10 programs can be stored in the non-volatile memory for later recall.

Delay modes
The delay function produces a delay between the sound source and the delivered signal, with delay times of from magesy download 1 to 999 milliseconds (for each channel) in mode-1 and delay times of from magesy download 1 to 999 milliseconds (channel 1) and from magesy download I to 499 milliseconds (channel 2) in mode-2.

Echo modes
Echos can be added to incoming signals in two modes. In mode-1, the same echo pattern is added to both magesypro audio channels and in mode-2, different echo patterns are added to each channel.

Pre-prograrned reverberation, delay and echo modes
Four modes of reverberation, two modes of delay and two modes of echo have been pre-programmed in the unit.

Compact and lightweight
The Sony DRE 2000 is more compact and lightweight than conventional mechanical reverberation units.

INFO/DEMO: http://mage.si/Z2Mf
Sony DRE-2000 for ALTiVERB 7
http://beelink.in/34121/Sony-DRE-2000-for-ALTiVERB-7.html

19533

Views





Category(s):Tags:
Submit a Comment or Report Broken Links:


The web does not work well with Adblock or Ublock Please disable your ad blocker for MaGeSY®.

🤘🎼🎵♬🎹🎻📯🎷🎺📻🎧😘



Thanks!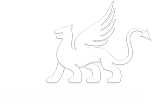 MaGeSY®
ಮ್ಯಾಜೆಸ್ಯ್